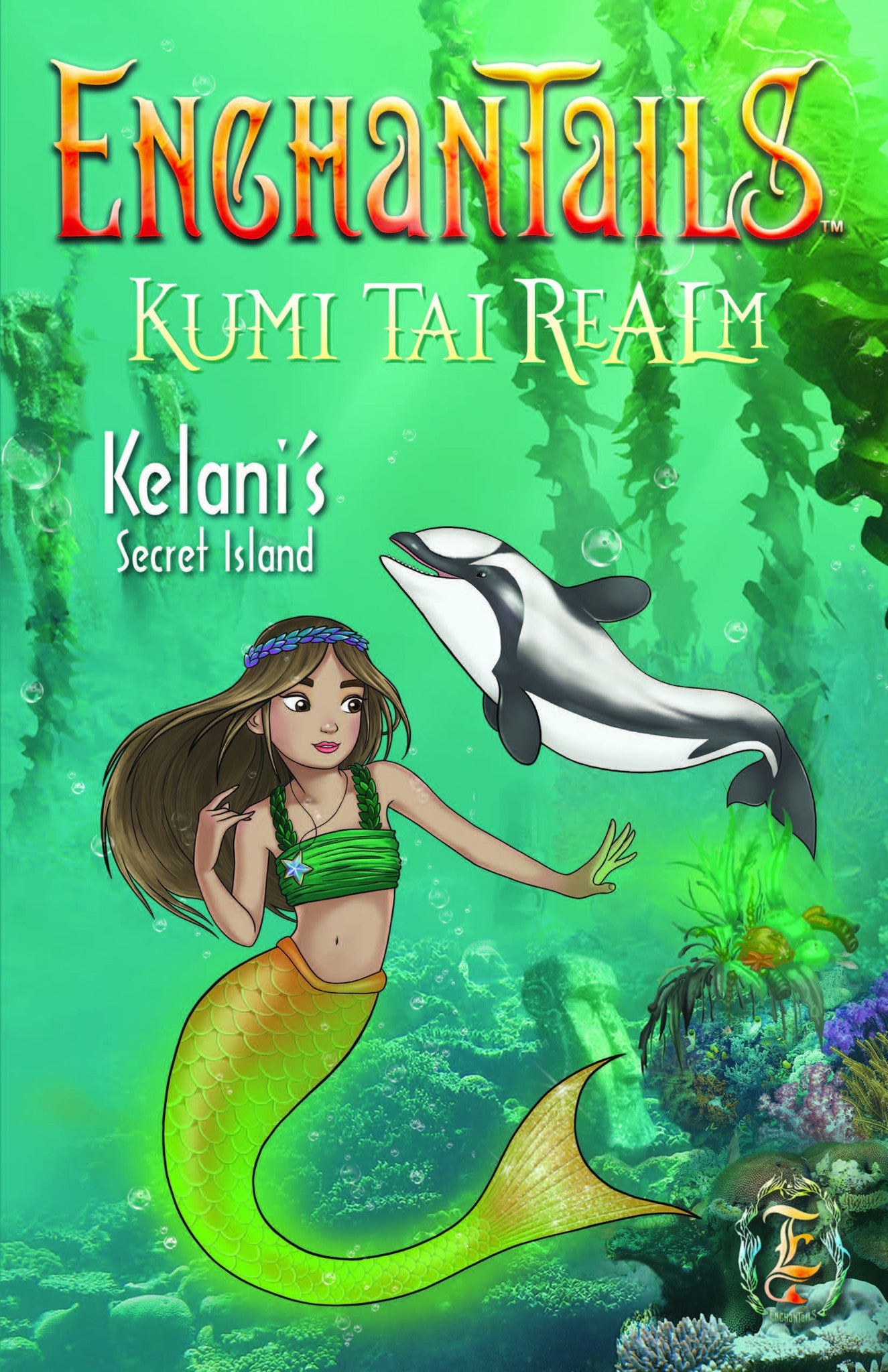 Kelani's Secret Island - Kumi Tai Realm Book 1
$ 9.99
Orders accepted after 2pm EST on Fridays will be shipped on Monday.
ENCHANTAILS: Kumi Tai Realm Book 1
Kelani's Secret Island
Kelani is a kind, free-spirited royal mermaid who seeks out adventures on her secret island. A deadly adventure interrupts her usual tranquil visit to her hideaway with her Sea Buddy, Keiki an endangered Maui Dolphin. Uninvited guests discover her lagoon and begin to destroy the island. Kelani makes an unlikely friendship, and faces her greatest fear in the form of air-breathers (humans). Can Kelani save her island? Can she keep her realm a secret? Or, will the air-breathers ruin her island and expose her world?