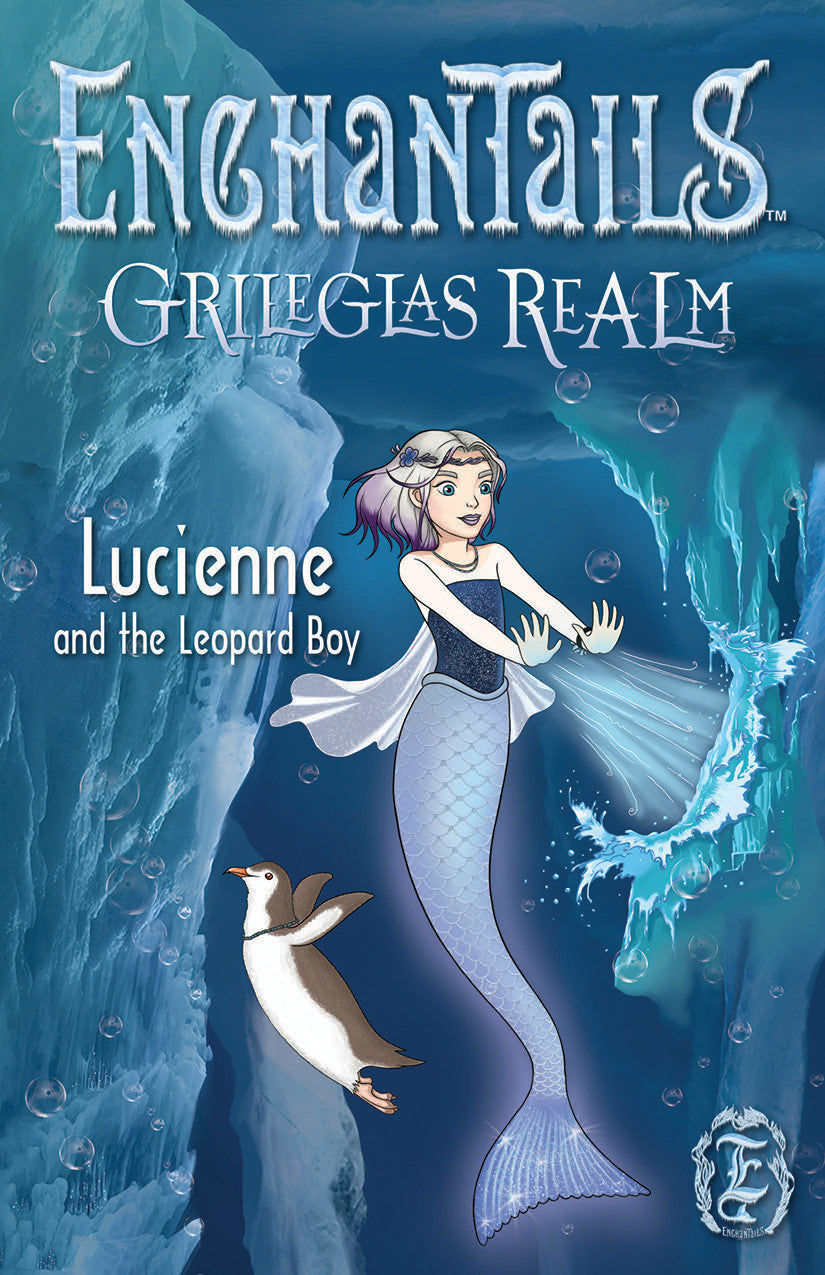 Lucienne and the Leopard Boy - Grileglas Realm Book 1
$ 9.99
Orders accepted after 2pm EST on Fridays will be shipped on Monday.
ENCHANTAILS: Grileglas Realm Book 1
Lucienne and the Leopard Boy
 Lucienne is an adventurous mermaid who often forgets she's a Royal Daughter. She regularly gets into trouble for her escapades. She tries to relate to the other mermaids of the Grileglas Realm, but doesn't feel she fits in. One day she meets a boy named Leo, an outcast in the realm. Leo belongs to a dangerous merpod of leopard boys who find adventure in seal racing. Lucienne and Leo think their friendship is harmless until Lucienne's Sea Buddy, a Gentoo penguin named Prince, becomes bait for the next seal race. It's up to Lucienne to save Prince in time. Will Leo honor their friendship and help Lucienne? Or will he side with the leopard boys and allow them both to become trapped?