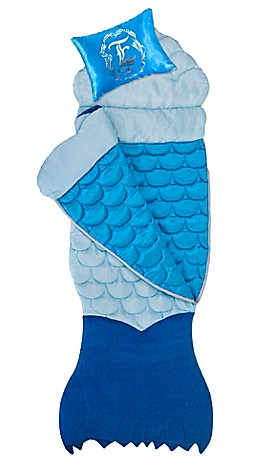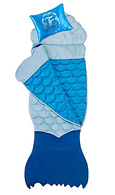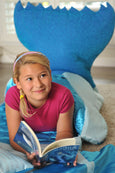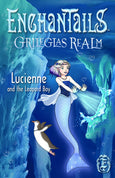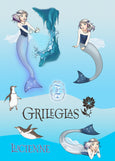 Deluxe 5-Piece Mermaid Slumber Bag Set - Mermaid Lucienne
$ 79.99 $ 99.99
Product Description:
Are you ready for a sleepover adventure like no other? Look no further than our Deluxe 5-Piece Mermaid Slumber Bag Set - Mermaid Lucienne! At Enchantails, we believe in making every sleepover a magical experience, and this set is designed to bring mermaid dreams to life.

When you slip into our Deluxe Mermaid Slumber Bag, you'll instantly be transported into a world of enchantment and whimsy. Made with the softest materials, the mermaid tail design is tailored to perfection, creating the illusion that you are a real mermaid exploring the depths of the ocean.

But the fun doesn't stop there! Our 5-Piece Mermaid Slumber Bag Set includes everything you need to make your sleepover unforgettable. Along with the luxurious sleeping bag, you'll receive a cozy pillow, a matching eye mask for a peaceful sleep, and a cuddly stuffed seahorse companion. It's the ultimate sleepover kit! Order now!
Features
Tail and colors designed to reflect a specific realm of Oceana
Deluxe Slumber Bag featuring Glow-in-the-Dark Thread
Coordinating Easy Carry Tote with pockets
Includes Matching Decorator Pillow
Includes Mermaid Wall Decals, featuring matching Royal Mermaid Daughter and Sea Buddy
Includes "Enchantails" Royal Mermaid Daughter adventure paperback book
Orders accepted after 2 p.m. EST on Fridays will be shipped on Monday
What makes our Mermaid Lucienne set even more special is the collection of enchanting mermaid stories that come with it. Immerse yourself in the mystical world of Mermaid Lucienne, filled with underwater kingdoms, daring adventures, and important life lessons. These captivating tales will ignite your imagination and leave you longing for more mermaid magic.

Whether you're hosting a sleepover with your best friends or indulging in a night of solo mermaid bliss, the Deluxe 5-Piece Mermaid Slumber Bag Set - Mermaid Lucienne is the perfect companion. Get ready to dive into a sea of comfort, imagination, and endless fun.

Specs

Slumber Bag Materials:

Outer fabric: 59% Nylon/41% Polyester
Inner fabric: 100% Polyester
Lucienne tail fabric: 100% Polyester/2.7% Metallic Fiber
Fill: 100% Polyester
Decorator Pillow Materials:

Face: 100% Polyester
Back: 59% Nylon/41% Polyester
Fill: 100% Polyester
Size: 16" wide x 12" long
Easy Carry Tote Materials:

100% Polyester with 59% Nylon/41% Polyester
Size: 27.5" wide x 23" long + 9" handle